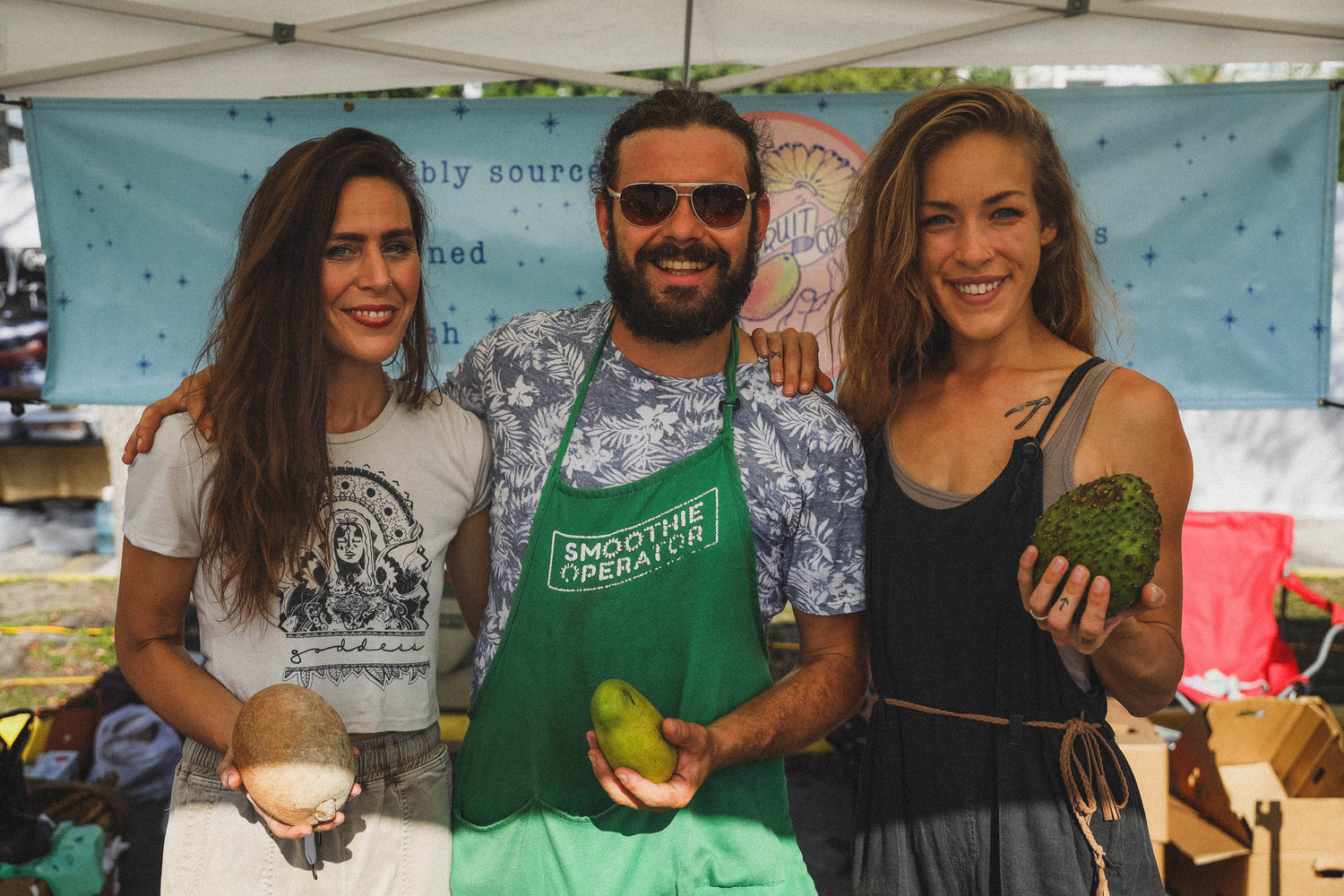 Who We Are
The Florida Fruit Cooperative is a collective of fruit lovers and land stewards on a mission to provide Floridians with access to the highest quality locally grown tropical fruits.
Our guarantee is that everyone involved in bringing fruit to your table is treated fairly.

We source mindfully, creating long lasting friendships with our farmers.

 Education and Regeneration. We strive to tell a better story about humans and their relationship with the land that feeds them.
Our Vision
By focusing on quality and integrity, we seek to revitalize the relationship between consumers, farmers, and the land that grows our food.
We hope that this fosters a fertile culture of awareness as we work together on resiliency and regeneration towards a more livable planet.
Join us in regenerating the Florida Food Shed, as we write this next chapter of Florida's food culture.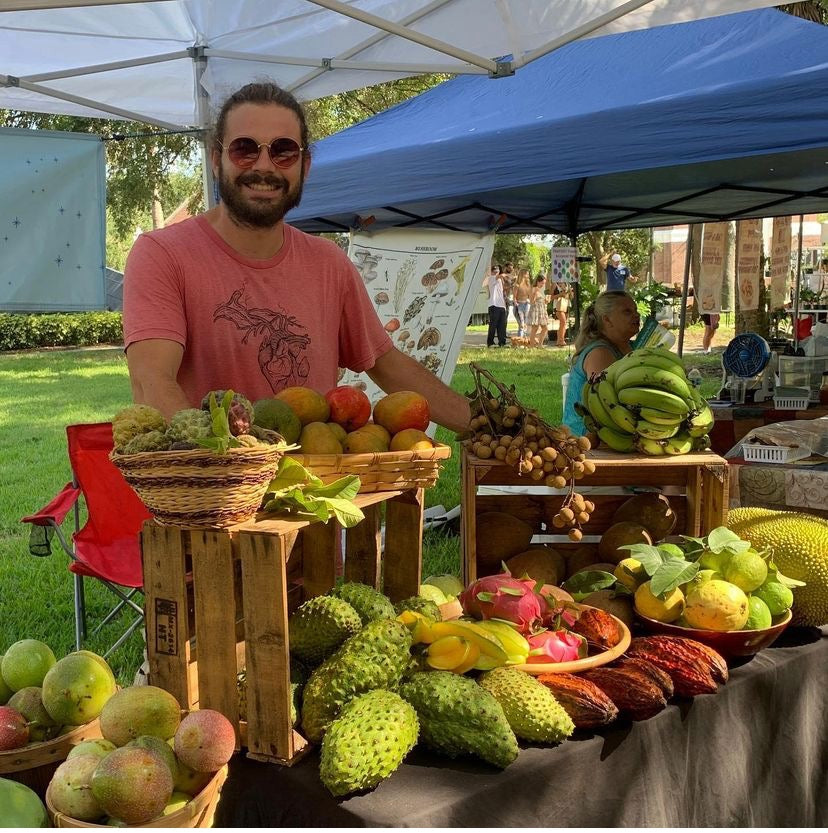 Lev Pasikhov
Lev, aka plant daddy, fell in love with exotic fruit and fresh flavors while farming Maui, where he lived in a yurt nestled next to a pineapple guava tree. He's been working with and learning from the land since 2006. It has been an honor for him sharing the bounty of Florida with the beautiful people who live here!
Favorite Fruit: Soursop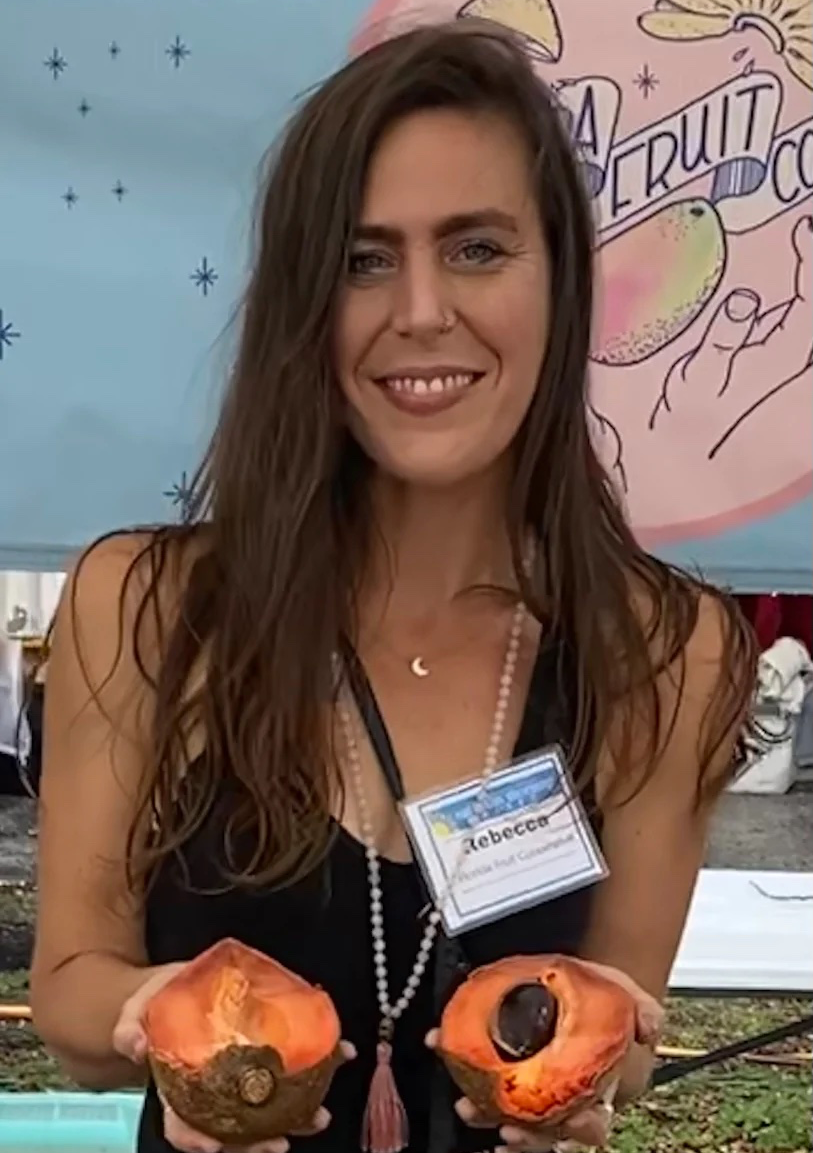 Rebecca Fox
Whether making herbal tea elixirs or star apple jerky, Rebecca is an alchemist of nature's gifts and a steward of her cycles. She brings her rootsy wisdom to the market and the community!
Favorite Fruit: Mamey Sapote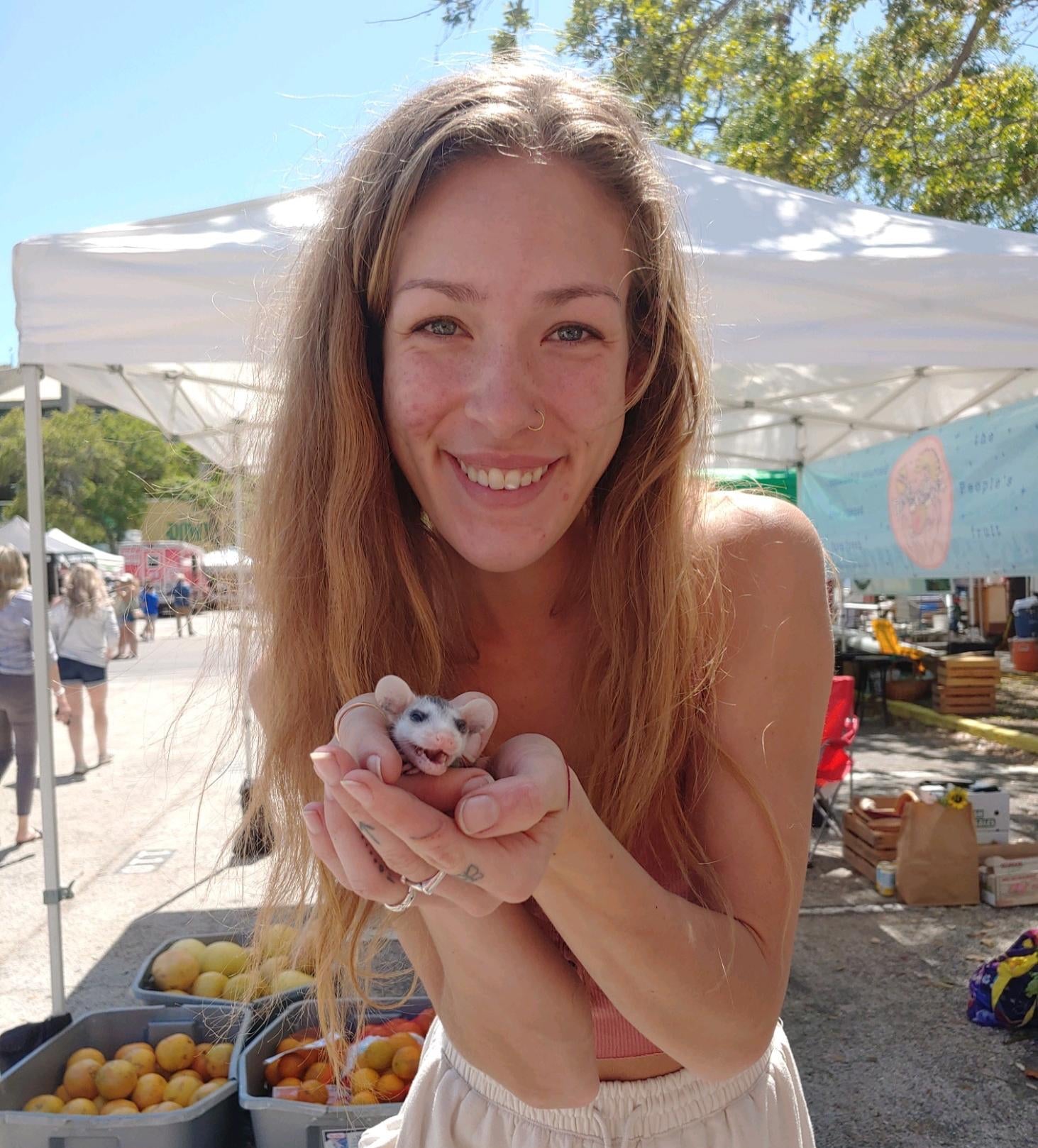 Bri
Bri is a bee keeping, insect loving, plant obsessed, fruit mama who loves getting messy. Whether it's from rolling around in compost or tearing into a big juicy soursop, no utensils needed!
Favorite Fruit: Soursop
Pine Island

Homestead

Citrus County

Greater Tampa